EXPEDITION UPDATE



Erin Parisi plans Everest attempt in Spring 2021



Erin Parisi Sets Sights on Becoming First Known
Transgender Person to Climb Everest

Erin Parisi is setting out to make history as the first known transgender person to climb Mt. Everest. Following COVID-19 setbacks impacting her training and plans, Parisi is ready to emerge from the shadows and make history for the trans community by scaling the world's highest peak. (See EN, September 2019)

Parisi, 43, a real estate manager for a network communications company, is executive director of TranSending, founded in 2018, a non-profit dedicated promoting athletics as a platform of transgender awareness and inclusion.

She has already completed four of the Seven Summits. Mount Everest will be number five in her journey to become the first known trans person to climb all the seven summits.

Parisi is self-funding what she can for this expedition, but needs support raising an
additional $30,000 by July 15, 2020, in order to summit in Spring 2021. Some of the key
expenses this will cover is a permit for "Permission to Climb" ($11,000), Oxygen ($6,500), Food ($5,000), Climbing Sherpa Support (4,000), Gear ($3,000), Transport Sherpa/Yaks ($1,000), Icefall Doctors ($1,000), and O2 Mask and Regulator ($1,000).

At press time, she was almost halfway to her $29,029 fund-raising goal.

Learn more at:

https://charity.gofundme.com/o/en/campaign/transending-everest-push

EXPEDITION NOTES





"That's one small

family

home for man."

Neil Armstrong's Home for Sale

Now's your chance to own a piece of NASA history. The family home of Neil Armstrong is on the market for $375,000. The Armstrong family lived in the 2,560 s.f. El Lago, Texas, home for most of the 1960's, during NASA's Apollo and Gemini missions, leading all the way up to 1971, when Armstrong retired and left NASA.

This seems like a bargain considering that a postcard-sized Explorers Club flag that flew on the moon is valued in the five-figures.

The film First Man was not shot at the home, Armstrong's son Mark tells EN. Instead, the home was meticulously recreated in an Atlanta suburb.

The historic 4-bedroom, 2.5-bathroom property features high ceilings, a recently replaced 5-tab roof and luxury vinyl plank flooring, wrought iron spindles, a dining room, and decked attic.

The real estate listing is suitably breathless: "Just imagine the conversations that took place in this stunning great room with a stone façade, beamed vaulted ceiling, and tile flooring. Equipped with quartz countertops, a mosaic backsplash, glass-fronted cabinets, a 5-burner commercial gas range, a water purifier, and breakfast bar, the stunning kitchen will be a delight to any chef."

Featuring a pool, pergola patio, and storage shed, the backyard is perfect for soaking in the sun by day or admiring the moon at night.

Mark Armstrong adds, "There have been some murmurings on social media about the idea of someone purchasing the home for the purposes of turning it into a landmark, but I have no idea if they are serious.

"However, there have been some discussions about turning my father's birthplace (outside of Wapakoneta, Ohio) into a landmark as well. I would be supportive of either, particularly if it were structured in such a way so that any fund raised went to STEAM initiatives," the younger Armstrong tells EN.

See the listing here:

https://tinyurl.com/armstronghome





Turns seawater into drinking water



Portable Desalinator Could be a Game Changer

Currently posted to Indiegogo is a portable desalinator that's affordable and weighs less than a bag of sugar. The handheld device can strap to a backpack and be used on outdoor adventures. Quench Sea, priced at $60 for pre-orders, combines a hydraulic system, triple pre-filtration and a small reverse osmosis membrane to desalinate seawater into freshwater using manual human power.

Produced by Hydro Wind Energy in London, it's capable of making up to two liters of palatable water per hour, all through a manual handle-powered unit that fits into a small bag.

The campaign, which ends July 16, has already raised more than six times its goal, enough to go into production, ensuring the device will become commercially available in February 2021, at which time it will be priced at $70 per unit.

Watch how it works here:

https://www.youtube.com/watch?v=R0Vjf_3yHK8&feature=youtu.be

See the campaign:

https://www.indiegogo.com/projects/quenchsea-turn-seawater-into-freshwater#/

QUOTE OF THE MONTH

"The man wants to wander, and he must do so, or he shall die."

- Sir Richard Burton (1821-1890), British explorer, geographer, translator, writer, soldier, orientalist, cartographer, ethnologist, spy, linguist, poet, fencer, and diplomat.

EXPEDITION FOCUS

George Frandsen is No. 1 in Dinosaur No. 2 Research

George Frandsen has heard all the jokes from people amused by his passion for collecting fossilized dinosaur excrement - ancient poo if you will. The 41-year-old from Jacksonville, Florida, who started collecting at age 19, holds the Guinness World Record for the world's largest collection of coprolites, the scientific name for fossilized poo. The word comes from the Greek Kopros Lithos, meaning "dung stone."





George Frandsen and Barnum, the largest coprolite ever found.



Frandsen makes a point to emphasize, "It's all fossilized. Doesn't smell. I don't collect fresh poo." That's actually a good thing since he keeps much of his 7000+ piece collection in a poo safe at home.

His proudest specimen, a Guinness record-breaker, is a T.rex trophy turd, 20.47 lbs., called Barnum, found in South Dakota in 2019. Frandsen places its value in the tens of thousands of dollars. It helps prove T. rex consumed large quantities of bones that it was incapable of completely digesting. Incredible finds like this landed him on the TV show Ripley's Believe It or Not! and numerous other guest broadcast appearances.

"Corprolites tend to be the butt of a lot of fossil jokes, however they are an incredibly important and underrated part of our fossil records."

Experts agree.

"Dinosaur coprolites are these amazing poo-y time capsules that give us direct behavioral evidence about the mysterious lives of long-dead creatures. Fossil teeth tell us what the dinosaurs could eat, but coprolites tell us what they did eat!" says Kenneth Lacovera, American paleontologist and geologist at Rowan University, and author of Why Dinosaurs Matter (Simon & Schuster/TED, 2017)

In case you're wondering, fossilized crocodile poop is more common because the poop didn't have too far to fall and was almost immediately encased in mud.

Interest soared when the South Florida Museum (Bishop Museum of Science and Nature) became the first museum with a dedicated coprolite exhibit. It received worldwide publicity in 2015-16 and put fossilized poop on the map.

Frandsen, an avocational paleontologist and an executive at a health care solutions company, continues, "Knowing what kind of creature made a specific coprolite helps us piece together what prehistoric ecosystems looked like during a certain time and place."

"They can tell paleoscatologists - people who study very old poop - about animal diets, physiology, anatomy and behaviors."

He's recently married to Melanie Williams, who is apparently a perfect match. They eloped to Monument Valley in southern Utah where the two went fossil hunting and actually found a previously unknown cache of bones eroding from a hillside that they reported to the Bureau of Land Management (BLM).

"Sadly, we found no fossilized poop, but the BLM was pretty excited," said the collector who the Miami Herald called "King of Fossilized Feces."

Frandsen is passionate about public education about the importance of coprolites, despite its somewhat icky original source.

"Find a dinosaur bone, it doesn't tell you much. Find a turd with inclusions, it'll tell us what it ate, how it chewed, it can tell us about digestion, and the shape of their intestines. In fact, some poops are spiral and come out like a twisted ice cream cone."

Clearly, once you view a specimen that looks like a Mister Softee, well that's hard to ever unsee.

His Guinness video has been seen 83,000 times. Watch it here:

https://youtu.be/AOtSL8XePic

Learn about his online Poozeum at:

www.poozeum.com

There's also a Poozeum Facebook page and Poozeum Instagram page.





Tom Holzel uses a magic wand when sharing a detailed map of Everest at home.



Search for Sandy Irvine and 1924 Everest Camera Examines Narrow Rock Slot

By Tom Holzel
Litchfield, Connecticut
Exclusive to Expedition News

As described in the National Geographic video Lost on Everest which aired last month, big wall climber and guide Mark Synnett of Jackson, N.H., led a group of climbers up Everest's North route toward the summit. Among them was Thom Pollard of North Conway, and drone photographer Renan Ozturk.

A central aspect of the expedition was to examine the "Irvine Crevice," a narrow rock slot that I had determined by aerial photography probably contained the body of George Mallory's climbing companion, Andrew Irvine. Did he have the famous Kodak camera which, if the two had reached the summit, might contain a history-altering photo from the top of the world?

How the location was arrived at can be seen in this video I prepared in 2017:

https://www.youtube.com/watch?v=I1ucBrk2sx0&feature=youtu.be

On his return from an exhausting summit success, Mark unroped from the guide line to clamber down a steep, hundred feet of loose shale. Using his GPS, he arrived at the exact predicted spot only to find a dark rock streak within a very narrow slot. It was empty.

Speculation on this disappointing failure centered on two likely possibilities:

One, my prediction was wrong.

Or, two, the body, along with Mallory's, had been moved in a major Chinese clean-up operation around 2006-2008.

The Everest community is split over these finding: Half are saddened that now we will never solve this famous mystery, the other half aren't.

The expedition is beautifully covered in the July 2020 issue of the National Geographic magazine, which contains a massive Everest compendium and some of the most incredible mountain photography I've ever seen.

The National Geographic Lost on Everest documentary airs around the world this summer.

Learn more at:

www.nationalgeographic.com

Tom Holzel, 79, a researcher in Litchfield, Connecticut, spotted an article in the New Yorker in 1971 describing the sighting high on Mt Everest of two climbers closing in on the summit "going strong for the top." Did they make it? He's spent the last 50 years trying to find out. He's studied oxygen vs non-oxygen climb rate charts, the difficulty of the Second Step, and the search for the body of Andrew Irvine, and possibly, the camera both Irvine and Mallory were known to carry.





Mallory and Irvine's camera was actually a FPK, not a VPK.



In a related development, Holzel reports this month Todd Gustavson, curator of the George Eastman Museum in Rochester, N.Y., and an expert on Kodak cameras, believes the sought-after device is an FPK (Folding Pocket Kodak) Model 1A, Series II (shown above), not a VPK (Vest Pocket Camera) as originally thought.

MEDIA MATTERS





Barnstormer Bessie "Queen Bess" Coleman (1892-1926) was awarded a pilot's license from the Fédération Aéronautique Internationale - the first African American woman, and woman of Native American descent to do so - on June 15, 1921, and returned to the United States where her race and sex still blocked her from finding gainful employment.



Black Explorers Depicted as Locals, Never Explorers

Explorers have been deified through history. They have shaped our modern understanding of what it means to move around and discover the world - and who is granted the privilege to do so. Yet while many intrepid travelers are - and have always been - Black, their stories remain sidelined.

All too often, whether it be in marketing materials, advertising, or journalism, Black people and other BIPOC communities are cast as the locals rather than the explorers, or simply left out of the conversation altogether, writes NNeya Richards in Conde Nast Traveler (June 17).

Richards continues, "Richard Wiese, the white president of The Explorers Club - ostensibly a bastion of the old guard of travel, where its members have historically been celebrated for 'discovering' indigenous populations - is aware that the traditional notion of who gets to be an 'explorer' needs to be expanded.

"He says that exploration is moving away from the idea of 'We discover these people, we want to study these people' to 'We want them to be part of us and tell us what they know about the experience.'

"He adds: 'You have to do more than just say we welcome everybody of all races. What is it that, if they walked into these doors, would not make them feel welcome, or feel like it's a place they should be,'" Richards quotes Wiese.

Read the story here:

https://www.cntraveler.com/story/black-travelers-are-always-depicted-as-locals-never-the-explorers




"Use NASA as a Never-ending Lewis and Clark Expedition"

A new space economy could be the key to rebuilding after Covid-19 - and outsmarting China - says Michael V. Smith, a leading Air Force futurist, in a June 19 opinion piece appearing in Politico.

"It is far past time to use NASA as a never-ending Lewis and Clark expedition, to explore space expressly for the purpose of economic development and settlement. The fledgling U.S. Space Force must develop quickly into far more than mere support for terrestrial warfighters," he writes.

"It must move beyond the narrow vision of the Department of the Air Force to become a navy on the new ocean of space; protecting commerce, enforcing the rule of law, and providing safety of navigation services for all lawful and non-hostile users of space."

Smith is an assistant professor of strategic space studies at the Air Command and Staff College at the Air University at Maxwell Air Force Base in Montgomery, Alabama.

Read the story here:

https://www.politico.com/news/2020/06/19/usa-nasa-smith-328987

WEB WATCH





A socially distant balloon circumnavigation.



Exploring Isolation: Inside the Minds of Legendary Explorers



In the time of quarantine, exploration legends Kathy Sullivan, Bertrand Piccard, and Børge Ousland know a thing or two about facing the challenges of isolation.

That's the take-away from an online discussion with the three explorers hosted by The Explorers Club and posted to Discovery.com.

Piccard says, "What I love with adventure and exploration is that you don't only explore the outer world - you explore the inner world. And you start to understand that when you accept the unknown - the doubts and the question marks become extremely powerful simulations for creativity."

Adds Ousland, "Not all isolation is bad - of course it's hard. Being solo - voluntarily or not - can also be good because you reach levels inside you that you never knew existed. You do get a deeper dialogue with yourself, and nature, when you don't have anyone else to lean on."

Sullivan says, "One of the things I keep in my mind as I'm working through something hard is 'Be Here Now.' Not where you hope you're [going to] be next, not what you're worried about tomorrow - be right here now. Look around you [and] be observant."

Read the May 20 post here:

https://www.discovery.com/exploration/exploring-isolation





The ISS appears brighter and higher than an airplane, and a whole lot higher. (Image courtesy of NASA).



Spot The Station

With a 90-minute orbit and a 24-hour day, the International Space Station (ISS) circles the Earth 16 times a day. But where to look for it in the sky? NASA says it's the third brightest object up there and easy to spot if you know when and where to gaze skyward. As certified space nerds, we've geeked out a few early mornings watching it overhead thanks to email notifications directly from NASA. It's an impressive sight.

Sign up here:

https://spotthestation.nasa.gov

For a fascinating 25-minute tour of the ISS hosted by astronaut Sunita Lyn Williams see:

http://www.youtube.com/embed/doN4t5NKW-k

BUZZ WORDS

Everesting

A popular new form of cycling in which riders or runners repeatedly climb and descend a hill as many times as it takes to have ascended 8848 m - the equivalent height of Mount Everest. Complete the challenge on a bike, on foot, or online, and you'll find your name in the Everesting Hall of Fame. Lockdown life has sparked a biking boom, but social distancing rules means riders are usually alone while attempting this challenging twist on biking and running. (Source: www.everesting.cc)

K-Pg Boundary

Speaking of dinosaurs, the line of demarcation between the extinction event of 66 million years ago and the dinosaur-less world that followed. It's the point in between the Cretaceous and Tertiary periods. Below the line, dinosaur fossils, lots of coprolites. Above the line, nada. It can be found throughout the world in marine and terrestrial rocks. (Source: www.britannica.com).

DEPARTMENT OF CORRECTIONS

Writer's Comments Originally Appear in New Yorker Subscriber Letter

New Yorker writer Ben Taub, who composed a well-researched 13,000 word story about the Five Deeps Expedition, asked that we make clear his comments about the historic journey around the world and to both poles, to reach the deepest point in each ocean, were written in a letter to New Yorker subscribers (See EN, June 2020). It was sent to an email distribution list, part of a subscription drive for the magazine.

ON THE HORIZON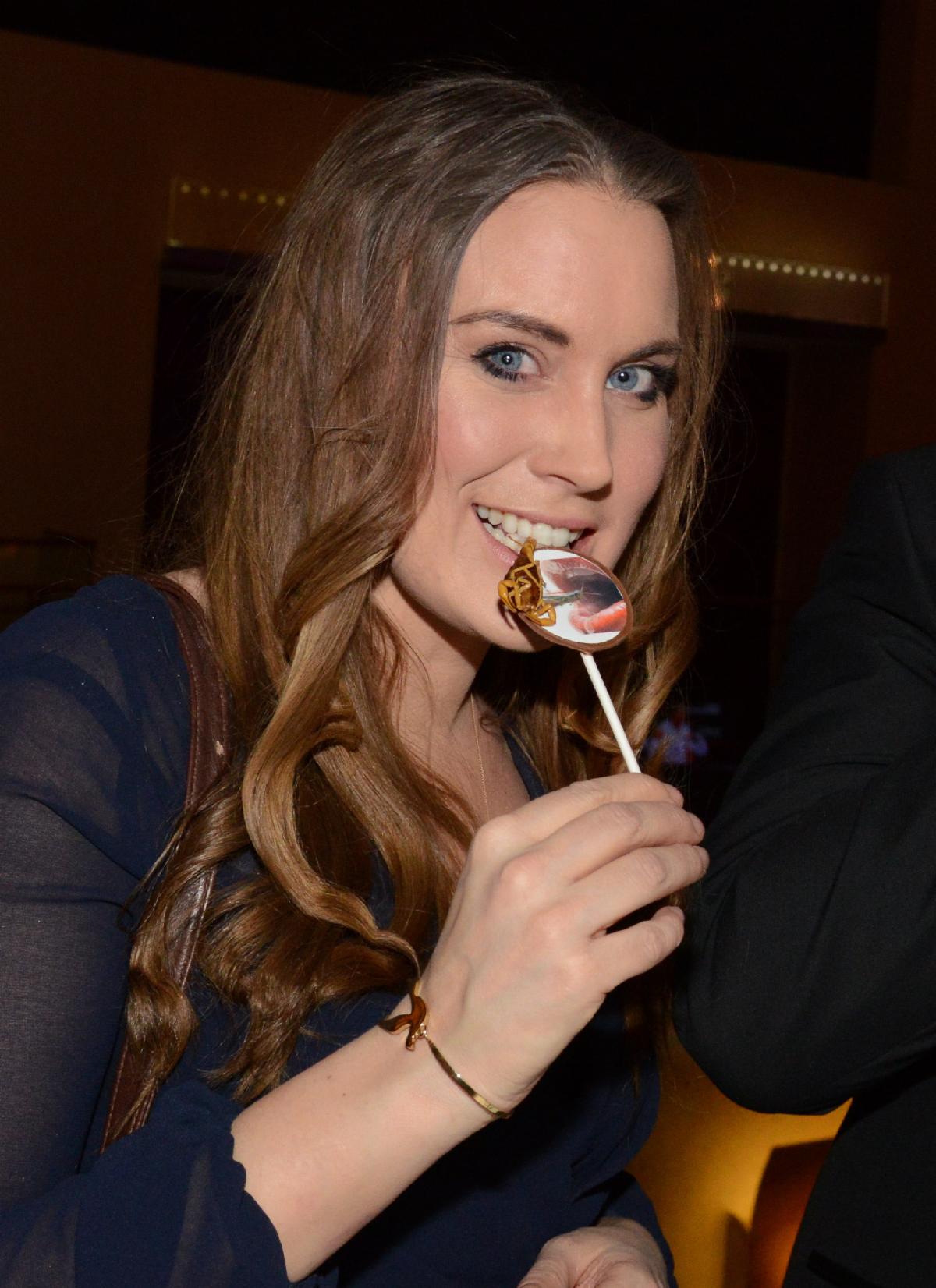 The scorpions, crickets and beetles get a reprieve until 2021. (Photo from ECAD 2018 courtesy Craig Chesek).



ECAD Postponed Until 2021

After extensive deliberations, it was decided that the Explorers Club's greatest gathering of the year, ECAD 2020, would be cancelled (previously re-scheduled for October 2020).

"October is right around the corner and we still have no indication from the government on whether or not large gatherings will be allowed in New York City," writes Club president Richard Wiese.

"We are truly devastated that we cannot provide you with the experience this year, but the health and safety of our members is our first priority."

Ticket buyers were urged to donate funds already paid to the Club for the event.



EXPEDITION CLASSIFIEDS



Travel With Purpose, A Field Guide to Voluntourism

(Rowman & Littlefield, April 2019) by Jeff Blumenfeld ­- How to travel and make a difference while you see the world? These are stories of inspiration from everyday voluntourists, all of whom have advice about the best way to approach that first volunteer vacation, from Las Vegas to Nepal, lending a hand in nonprofits ranging from health care facilities, animal shelters and orphanages to impoverished schools. Case studies are ripped from the pages of Expedition News, including the volunteer work of Dooley Intermed, Himalayan Stove Project, and even a volunteer dinosaur dig in New Jersey.
Get Sponsored!
Hundreds of explorers and adventurers raise money each month to travel on world class expeditions to Mt. Everest, Nepal, Antarctica and elsewhere. Now the techniques they use to pay for their journeys are available to anyone who has a dream adventure project in mind, according to the book from Skyhorse Publishing called: Get Sponsored: A Funding Guide for Explorers, Adventurers and Would Be World Travelers.
Author Jeff Blumenfeld, an adventure marketing specialist who has represented 3M, Coleman, Du Pont, Lands' End and Orvis, among others, shares techniques for securing sponsors for expeditions and adventures.
EXPEDITION NEWS
is published by Blumenfeld and Associates, LLC, 290 Laramie Blvd., Boulder, CO 80304 USA. Tel. 203 326 1200,
editor@expeditionnews.com
. Editor/publisher: Jeff Blumenfeld. Research editor: Lee Kovel. ©2020 Blumenfeld and Associates, Inc. All rights reserved. ISSN: 1526-8977. Subscriptions: US$36/yr. available by e-mail only. Credit card payments accepted through
www.paypal.com
payable to Blumassoc@aol.com.